2021 VIRTUAL JAM AWARD WINNERS
FISH HEAD OF THE YEAR
TONY ROBINSON
---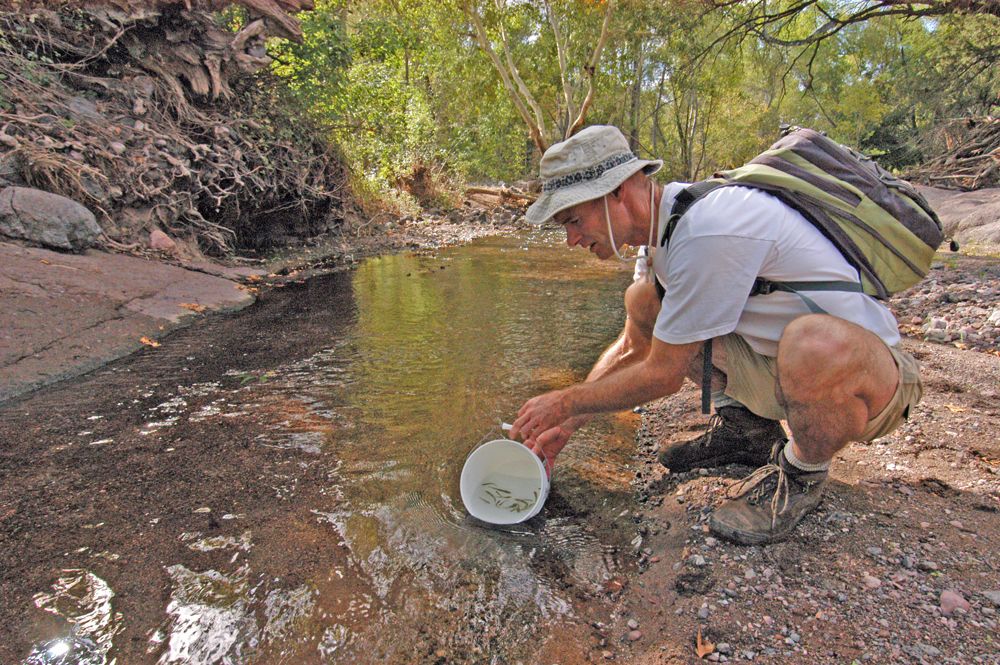 As the Gila River Basin Program lead for the Department, Tony has had unprecedented success establishing populations of native fish throughout the Gila River basin and is primarily (or partially) responsible for the establishment of at least 57 populations of Gila Topminnow, Desert Pupfish, Spikedace, Loach Minnow and Roundtail Chub in the Gila River Basin.
In addition to his unbelievable work as a biologist, Tony has also mentored and supervised a number of biologists over the years, many of whom have advanced to successful fisheries careers and are still members of this chapter, with some moving on to the highest ranks in the Department.
Tony, the members of the AZ/NM AFS Society and the native fish of the desert Southwest thank you for your dedication and hard work!
CONGRATS